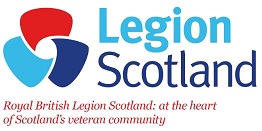 Edinburgh Central Branch/Club
Elsie Clark Halls
33 Rodney Street
Edinburgh
EH7 4EL
The Branch was formed in 1980 with members meeting in various locations to hold meetings.
It wasn't until 1983 that club premises were acquired at 37 Albany Street, Edinburgh.
It was a very nice place for a Club but in 1985 problems occurred and we had to
look for alternative accommodation.
Premises were acquired on a rental basis from The Trades Council and the Club
was in the old Taxi Club or Plumbers Club in Broughton Street Lane.
In 1994 we bought 33 Rodney Street from Broughton St Mary's Church. It was
through Allan Wilson who was the Church Officer and also a member of our
Club that we discovered that the premises were up for sale, and they were purchased.
It took almost a year to develop the building into what we needed as it was a
major operation.